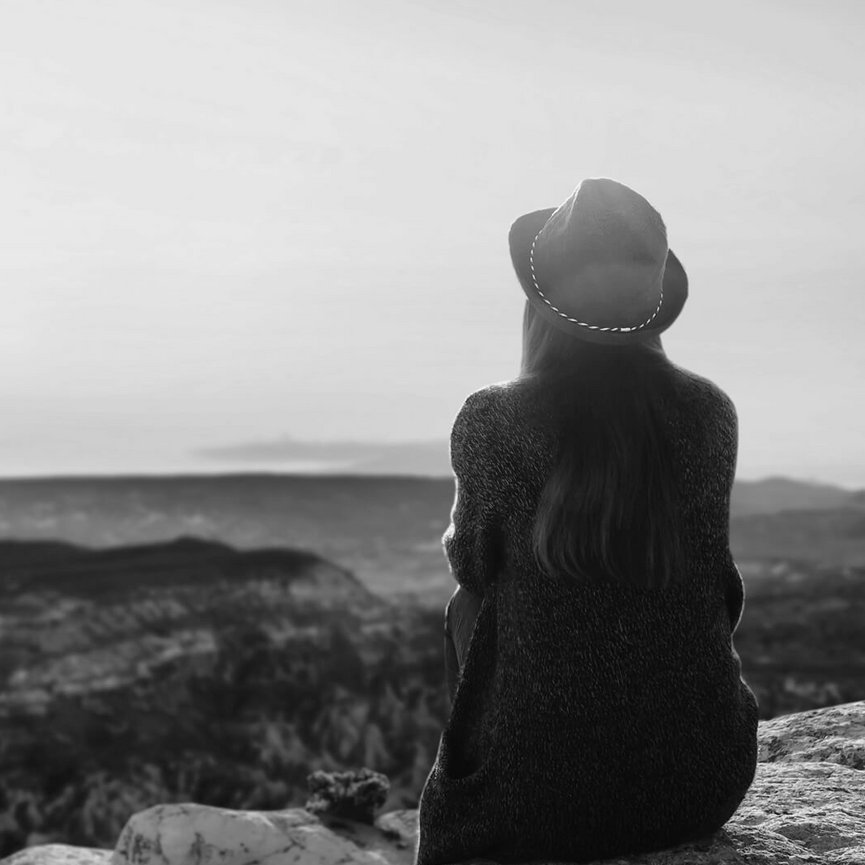 ©BigStock
That's a good question... Before you start reading this article, I am going to ask you to keep an open mind, as these days, many people really enjoy being single.
However, I would approach the complexity of this situation with flexibility, not only looking at the question of being single, which remains the assessment of a present state of being, but also proposing an approach centred around the person in their own right, with the real question being: Do I have the right to be happy??
In order to address this, we will first take a look at self-esteem, because nevertheless, it is my firm conviction that to be happy as a couple, you first have to be happy within yourself, while still leaving space for the other person.
Rather than questioning the models of loneliness and of relationships, society would do better to break down the barriers of guilt, where being single would then no longer be seen today as a kind of "relationship shortcoming": single people being those who have not managed to succeed. That's all rather guilt-creating, isn't it? We evoke the caricatures in the film "Failure to Launch," which remains an image that I consider extremely negative for men ...I am totally against this kind of point of view, and I remain convinced that everyone has the right to their share of happiness in love.
Being single can be a choice and while this lasts, this can be a good experience, as long as being on your own does not equate to living in isolation. Conversely, if being single is due to a recent breakup, then it is very obvious that we are dealing with a very different emotion, which can lead the single person down an extremely winding road, placing him or her in the face of interminable expectation.
My answer may seem unsatisfactory to you, since in most cases we have trouble letting love enter our lives for different reasons, either that mourning of a relationship has not been completed in its entirety, or because of a fear of meeting the wrong person… many other bad experiences can also be added to this plethora of sentimental emotions, whose harmful effects may thus block any kind of romantic destiny.
This is what pushes many individuals either towards a past love, with the idea of ​​getting an ex back, or even of rekindling a childhood love, because the fear of the unknown remains omnipresent. Having said that, rekindling the flame of an old love doesn't seem like a bad idea to me, as long as the feelings are mutual. We have all noticed the playfulness of certain sites like "Friends Reunited" to encourage this kind of meeting.
And so, to answer the question of "why are you still single?" Well, this is simple in a way, you have a choice to make, either turn to a past relationship, or open the doors to a future that, even if they seem uncertain to you, could offer you the love of your life. ... But who knows.
So, what's actually going wrong?
Let's assume that there is no coincidence in life. If this time is offered to you for your personal introspection, it is because life isn't just sending you a challenge to take up, but rather it is offering you an opportunity to be seized.
This stroke of luck, even if it seems confusing to you today, has come precisely so that you can find yourself in the position of being single.
Let us remember the beautiful story in the movie "Eat, Pray, Love" where the story is purely based on knowing oneself.
If you've just had a breakup, you'll want to make sure that this story is really over and that your EX definitely becomes history. If doubt persists about your former relationship, then… Go directly to my article: how to get your ex back?
If on the other hand, your relationship really is ancient history and you want to rebuild a real relationship at all costs, then and only then, you are ready to experience this beautiful story which is all yours and to finally recognise your soul mate...
Everything has already been written, even your story and especially your future. Only a little help from providence and a little help from fate can make things happen, especially for the most impatient.
Are you ready to know the story of your life? Are you ready to put a stop to your life as a single person?
Are you ready to be inspired by the wise voice that is deep within each of us?
Are you ready to let the positive forces of love shine through your heart?
Keep in mind that an unmet need is a deficit, until that need is met.
To meet the right person and create a beautiful love story, we invite you to discover the first insights of our intuitive Coach.
Yes, I want to know my destiny, to be able to better understand my emotional destiny and to be able to get to grips with my future love life.