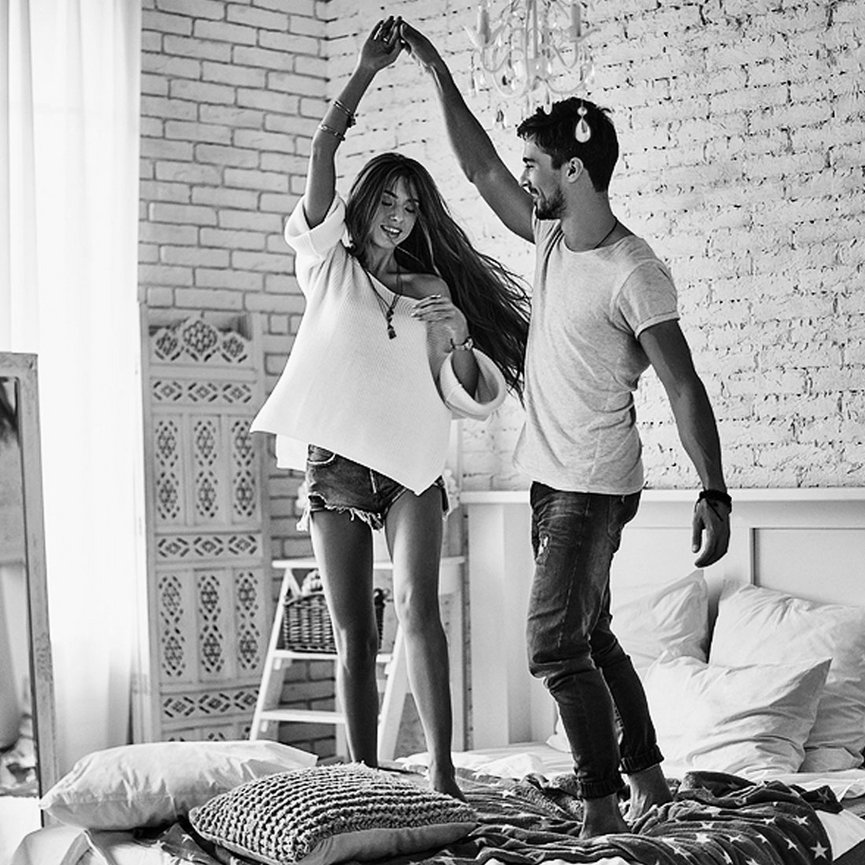 ©BigStock
Falling in love is undoubtedly one of the most beautiful experiences in a person's life, however at the time of commitment, several questions can arise and thus sow doubt in a romantic relationship.
Dazzled by love, to experience and feel butterflies in your stomach as soon as you remember the date where authenticity was at its peak, is just magnificent ...
In the beginning of a relationship, stress can be intense, completely linked to physical attraction. It causes an adrenaline rush where the chemistry between these two people seems to be out of control. You can seem to be blinded by love and you think right now, you've finally found someone who seems to match you in every way.
But how can you be sure it's the right person?
Knowing if you're right for each other is the first question that anyone in a new relationship can ask, and I think it's a legitimate one.
Love makes us happy and gives us incredible energy, love makes us feel alive. All new, all beautiful.
And then suddenly a strange feeling appears, one where we feel something is missing and sometimes leaves us in the grip of doubts. This feeling of discovering the other person with a different perspective, as if love had come down like sinking soufflé.
Could it be the fear of an uncertain tomorrow? Could it be the doubts and uncertainties of a past relationship? Who whispers to us and whispers in our ears: It's too good to be true!
Sometimes it's normal to wonder if the other person is really the right one for us.
Are we made for each other?
Many of us ask ourselves this question, either at the start of a relationship or much later in life as a couple, especially when difficulties arise. The fact remains that lovers who are happy and who love each other for a very long time have their secrets. How reassuring it would be to know what they are and know our own destiny in love! It reminds me of a quote from an unknown author that says:
"It's not having the perfect relationship that matters most ... it's finding someone who will go through it all with me and who won't let me down."
Do you know how to recognize the real signs of budding love?
To love, you have to know how to find the other person. yes, love is frightening, yes the feeling of loving and being loved can be frightening ... The important thing is to overcome your fears and I will help you give one of the keys to the great mysteries of the relationship.
You think you have been touched by Cupid's arrows, you are in love, but unfortunately doubts always remain?
How do you know if your other half is really your soul mate, when you have no powers of divination?
Do you think you've finally found your soul mate and want to know for sure?