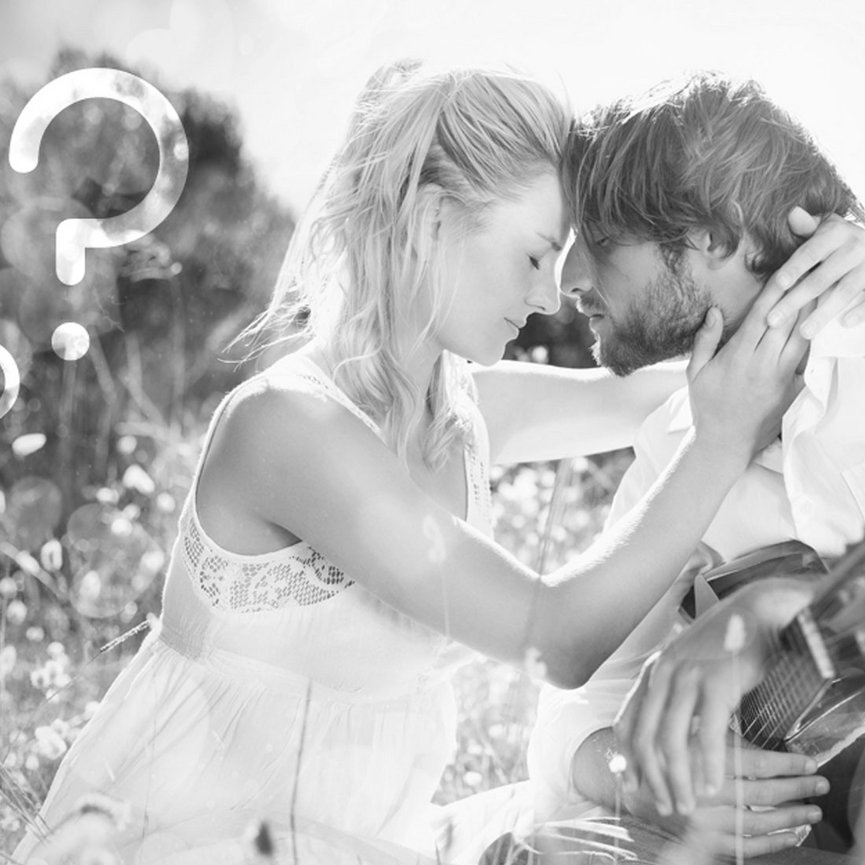 ©BigStock
Does doubt about love make us doubt everything?
When happiness is mixed with doubt and uncertainty because we do not know if this feeling is shared, it happens that many people find themselves helpless, in the grip of sadness of a fear of not feeling loved!
When a wave of emotions washes over us and draws us imperceptibly back to our past, isn't there an easy and simple way to be able to know how someone feels about us? In other words, how to read the mind of someone we love, just to know if that person loves us back! And as Oscar Wilde said: uncertainty is the very essence of a love affair.
The clock of love seems to have stopped, and is this passing of time our worst enemy?
The construction of a relationship is built over time, the foundations can remain intact, whether you have been separated for a few days, several weeks, a few months, or even several years. Breaking up does not necessarily mean that the love has totally gone, and the good news is that your ex-partner may still have feelings for you, despite the wait, which may seem endless to you.
Under certain conditions, time can erode love, transform it, but it can also constitute a precious base, which is why it is not uncommon to see couples separated for several years, reuniting with each other again, just like on their first day.
Of course, time goes by, but love overrides it ...The point of no return
It's no coincidence that if you are reading this article, it means that you probably still have feelings for your ex-partner. Does he/she feel the same pain as you? What does he/she think since the breakup? Well, I'll be blunt and frank, just because your ex still has feelings for you, doesn't mean that it will increase your chances of reconciliation. And yet, your instincts might tell you that their feelings for you haven't just gone away.
I have spent years helping couples get back together with a detailed method, allowing two lost souls to find their way back to each other and to shine a light on their romantic future. As I told you above, if you are reading this article, it is because your intuition is dictating your behavior, which previously confused you.
Intuition is a powerful thing and I'm sure you've felt it before, as soon as you think your ex still loves you, something lights up inside of you.
By taking into account each other's romantic pasts, you will put yourself in the best possible position to understand what your Ex's real and hidden expectations are.
But let's stay within the spectrum of the relationship. Some people stay in the extreme and here is the whole mistake. It was because they were too needy, had often neglected their relationship and obviously their ex. Once you are able to identify the problem that caused your ex to lose confidence, you will no longer wonder if he loves you, what their state of mind is and the reflection of the problem, or if you prefer, the visible part of the iceberg.
But let's look at the solution together, to get back with the person who makes your heart beat and to think outside the box, with the only unbridled desire to find the solution to your relationship problem.
Imagine yourself with the one you love, imagine the reconciliation, it may seem unfathomable to you today, but believe me after a few years of being with someone, it is very easy to forget how you had a very special bond.
And this is the bond you need to find, the one from the first day ...
If you want to go further, give yourself the best possible chance and have no regrets, I urge you to entrust the future of your relationship to me.
Take winning them back in hand now, and give yourself every chance that love will triumph.