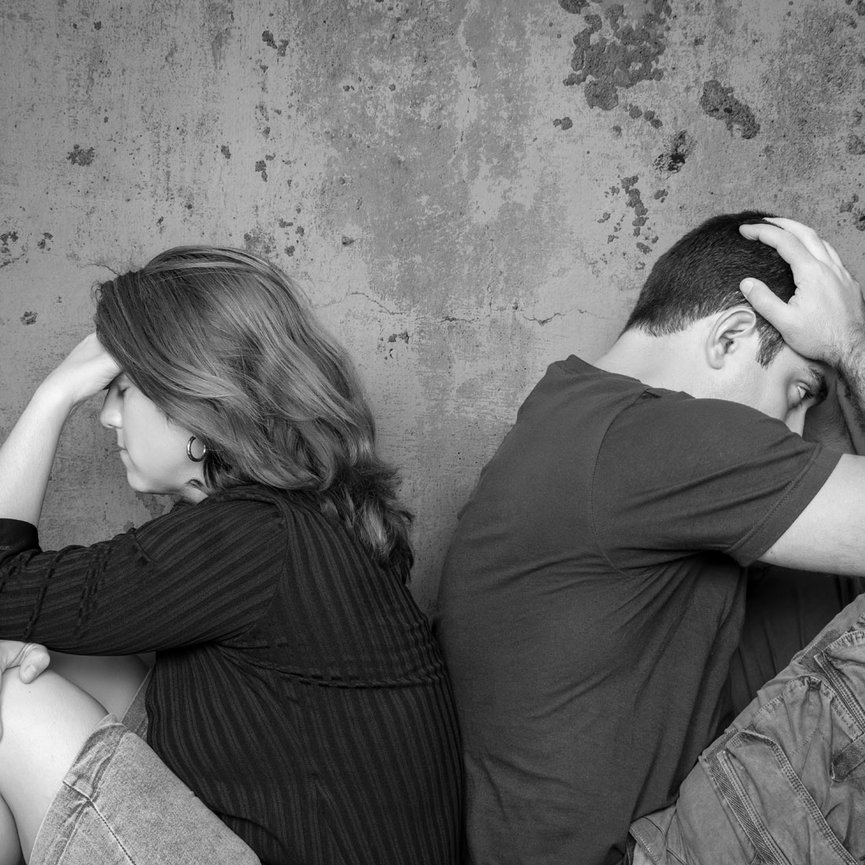 ©BigStock
Having a break can be beneficial for a couple. However, this must respect a few rules. In this article, we will discuss the reasons you may need to take a break and the causes. I hope I can answer your questions explicitly, while maintaining my free will and my knowledge of relationships to do this. Know that there is a risk when taking a break. The line between "are we together or not?" is getting thinner and thinner in any case. The main thing being not to cross the last barriers of separation, or the process could become irreversible.
With my years of experience, I know at least one thing, and that is that the person who is suffering is in a tunnel, even in a dead end, imposed by the other person. We have one person in the relationship who suffers, it is rare that this is a joint decision.
When a couple is going through a difficult time in their relationship, it's obvious that they don't necessarily want to end the relationship. When one of the partners brings up this point of view, only one thing comes to mind: he/she is breaking up with me, he/she is putting an end to our relationship together?
Putting distance into a problem is not a way to solve it, it remains an intermediate solution.
Quite the contrary, personally I am not for creating distance in a relationship, because that opens the door to a breakup. Taking a break in a relationship is not always the best idea, the break weakens the foundations which have already been put in place by the couple.
It all depends however on the reasons for this decision. Taking a break can also be explained by the fact that we want to make the one with whom we share our life react, by opting for what I intrinsically call a punishment: sort it out, or we split!
In the great range of emotions, we find the fact of missing the other person: yes, it is a good method to see if you miss the other person. But the reality is not so simple: the other person, the one who has not chosen to have the break, has been forced into a corner, it is they who resist, and there, that is what I call a double punishment.
Another form of break in a relationship also seems to be observed: when there is no more dialogue or the dialogue just seems complex and one-sided, then it may be best to go for some fresh air for a while. Just enough to get matters straight in your mind, keeping in mind that this is a personal decision and that whoever is left behind is in great pain.
Restoring the grey areas: the causes?
Identifying the cause of this request for a temporary break up, called a "break", remains essential, especially if you still have feelings for your partner.
Putting a pause in your relationship is not without consequences, as I have already explained above in this article.
So, let's try to step back a bit and see when your relationship seems to have gotten lost in the most abysmal part of the dialogue. Let's look at the grey areas that have invaded your love. If you are unable to bring the grey areas to light and you are subjected to your partner's decision, then your relationship needs help quickly.
In conclusion, taking a break in your relationship is a double-edged sword.
If we are realistic, we must say to ourselves that succeeding by having a break is even more difficult than succeeding in a union. But it is doable. We still have to give ourselves the means to do so.
The break isn't fatal, so don't be afraid to take action. Please don't give up, because nothing is lost, and I encourage you to make firm and radical decisions and stick to them.
If you are thinking of taking a break, try to get help. The chances of success are greater with support.
Now, if your partner has just announced their desire to take a break and you don't want to take a break, then accept my help.
And if the breakup ever ends up happening despite this break or because of this break, I invite you to benefit from my study: how to save your relationship, so as not to feel lost in the face of the breakup.